November 07 2019Matthew Pitt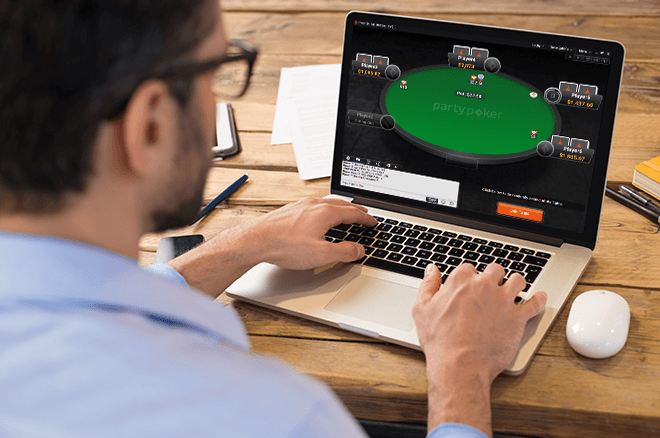 Patrick "pleno1" Leonard and Sean "Monkey budgie" Prendiville still top their respective leaderboards after what was a relatively quiet week in the online poker world. The World Series of Poker Europe and Malta Poker Festival saw many of the current top 20 swap online poker for the actual felt.
Leonard ensured he still had a substantial cushion between himself and second-placed "girafganger7" by finishing third in a $10K Gtd High Roller Bounty Hunter tournament at his sponsor's site, partypoker. It was a result that netted Leonard $12,312.
Speaking of girafgnager7, the UK-based Belgian also banked a five-figure score, one worth $13,647, which was his reward for a fifth-place finish in the partypoker High Roller Gladiator: $300K Gtd.
Another UK-based Belgian in the shape of Kenny "SpaceyFCB" Hallaert got in on the five-figure action by finishing second in the High Roller Masters: $100K Gtd, also at partypoker, for $18,200. Hallaert also final table bubbled the Sunday Big Game: $500K Gtd, his ninth-place finish banking him an additional $12,500.
Tyler "wonderboy222" Goatcher is a man in form and his purple patch continued with some impressive four and five-figure scores. Goatcher secured a $4,471 score for his third-place finish in the High Roller Gladiator: $50K Hyper and another $10,201 for a third-place finish in the $100K Gtd Fast Gladiator. He followed that up with a victory in the PokerStars $215 Fast Friday for an additional $13,403.
UK Online Poker Rankings (November 7th 2019)
UK RankPlayerPoints1Patrick "pleno1" Leonard9,1782"girafganger7"7,2403Conor "1_conor_b_1" Beresford6,9644Kenny "SpaceyFCB" Hallaert6,4665Ben "jenbizzle" Jones6,1646Tyler "wonderboy222" Goatcher5,8137Jonathan "proudflop" Proudfoot5,6038Patrick "thebigdog09" Brooks5,4509Jamie "EzGame89" O'Connor5,09510Scott "Aggro Santos" Margereson4,65911"ZDARLIGHT23"4,64212"dawhiteninja"4,45913Paul "Fold Machiii" Dando4,42214Michael "mczhang" Zhang4,34315Damien "DamienWain" Wain4,19616Mustapha "lasagnaammm" Kanit4,11417Chris "Moorman1" Moorman4,01118Sam "TheSquid" Grafton3,89419"B4NKR0LL3R"3,88520Javier "que_te_crio" Fernandez3,857
A Very Quiet Week in Ireland
There was not a whole lot to shout about for the Irish contingent this week and the top 20 remained almost identical. Almost because there is a new name occupying 19th place.
The Dubliner known as "Bedulia" has been racking up cashes since 2016 and now has almost $55,000 worth of online cashes, with a largest score of $9,039, their reward for winning a partypoker POWERFEST event back in April 2019. Bedulia has put together some deep runs of late and these have propelled them into the Irish top 20.
Elsewhere in Ireland, Ronan "Sw33ney" Sweeney finished third in the PokerStars Big $215 for $2,037 before a fourth-place finish in the PokerStars $215 Fat Thursday netted Sweeney $4,126.
Ireland Online Poker Rankings (November 7th, 2019)
UK RankPlayerPoints1Sean "monkeybudgie" Prendiville4,9312Tomas "luckymo32" Geleziunas4,6893Steve "MrTimCaum" O'Dwyer4,2124Dan "NukeTheFish!" Wilson3,8915Sven "SvenCalls" McDermott3,5326"Rowniwn"3,2037Ronan "Sw33ney" Sweeney3,0558Kevin "SuitedAcesBaby" Killeen3,0189James "Jaymo" Noonan2,66210Dino "dinos662" Sabatini2,56211Matthew "flukeybob" Brady2,46112Conor "ccoonnoorr" O'Driscoll2,20513Brendan "daehbonk" Naughton1,98914Louise "lou045" Butler1,98715Johnathen "johnymcc" McCullagh1,95316Frank "Denman98" Lillis1,93717Kamal "AceOfShamrocks" Singh1,87518Aidan "aidohynes" Hynes1,83219"Bedulia"1,68520Kevin "KevinK82" Keely1,674
Top Ten Poker Products
Sale
Bestseller No. 2
Bestseller No. 3
Bestseller No. 4
Bestseller No. 5
Professional 500 Chips (11.5g) Poker Set with Case by Rally & Roar - Complete Poker Playing Game Sets with 500 Casino Style Chips, Cards, Dice, Aluminum Case & Keys:...
ONE KIT, SO MANY OPTIONS: You don't need a casino to achieve the thrill of a high stakes poker or blackjack game. With the Rally and Roar poker accessories set, this all-inclusive...
WHAT YOU RECEIVE: Our poker playing supplies include 500 chips (11.5g), 2 full decks of cards, 1 dealer chip, large and small blind chips, 5 resin dice (19mm), and an aluminum travel...
SUPERIOR CRAFTSMANSHIP: The gambling sets exude high-quality, professional-grade build. From the protective, aluminum shell of the case to the durable, detailed chips, our complete game...
Sale
Bestseller No. 6
Bestseller No. 7
Bestseller No. 8
Bestseller No. 9
Bestseller No. 10